In-House Tooling
Our highly skilled in-house toolmakers work side-by-side with our engineers ensuring all parts are manufactured to exact specifications. The cost effective and efficient nature of in-house tool and die allows for the timely deliver of deadlines. Compared to outside toolmakers, this process can leave room for miscommunications causing production delays.
In-house tooling at Formedge guarantees:
Fast production times
High quality products
Complex and flexible design capabilities
Easy access to customer support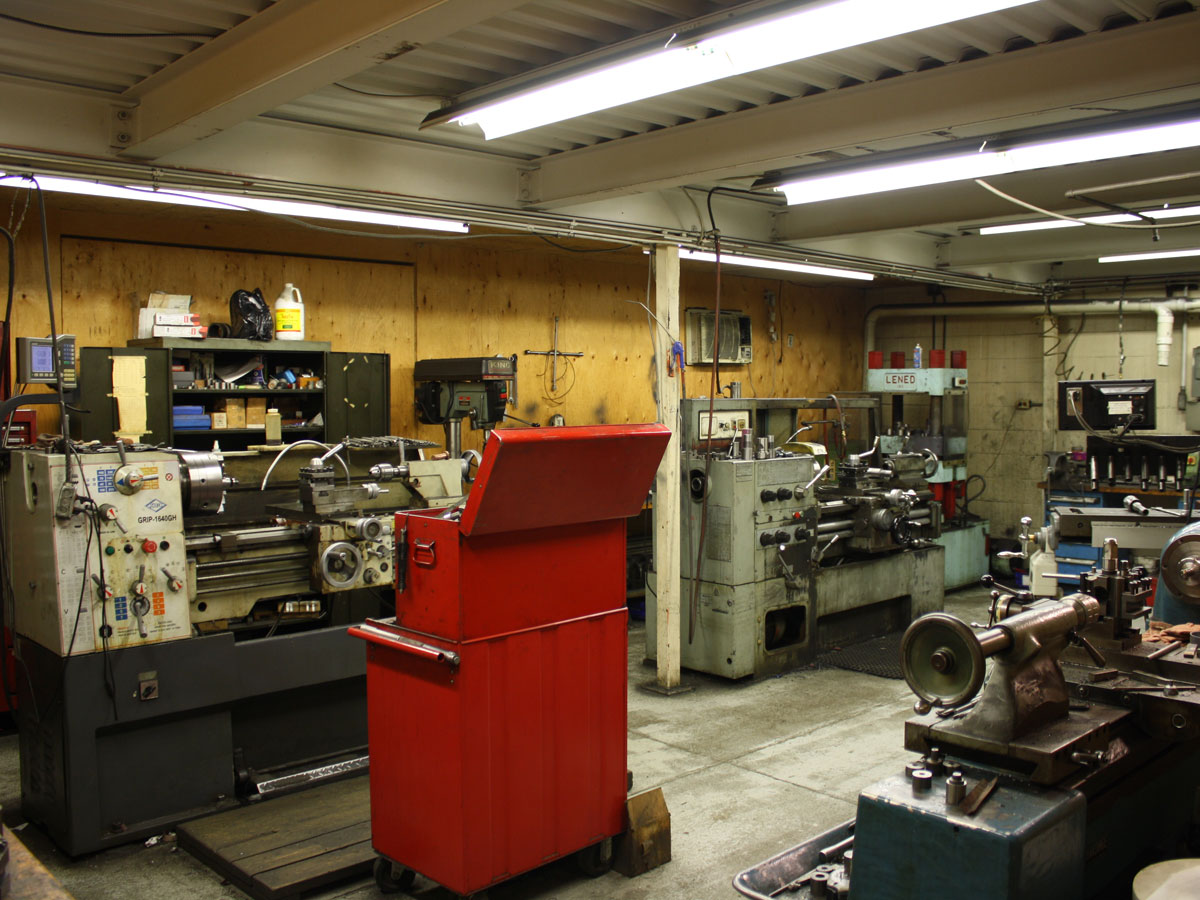 Engineering
Cold forming is high speed manufacturing process, where coil steel is precisely cut to specific lengths and blowed/formed in single station or progressively in multiple stations as required by applied pressure of punches & dies. The work piece is forced beyond its yield strength & retains its altered shape upon removal from die. The metal is not forced beyond its tensile strength, otherwise it will fracture and ultimately fail. We use this process exclusively to successfully manufacture parts by identifying, understanding and interpreting the constraints that will be placed upon your parts.
Why Choose Cold Forming?
Net or near net shape

Reduce secondary operation
Material saving
Tight tolerances

Improved physical properties

Strength (to weight ratio) increases due to continuous, undisputed grain flow

Productivity
Consistency

Maintain dimensional accuracy from part to part

Surface finish

Fine surface finish without scale

Economical

Material saving
Reduced material wastage (scrapless or little scrap)

Wide range of material options

Low & medium carbon steel
Alloy steels
Stainless steels
Non ferrous math like copper, brass, AL etc.

Environmentally friendly

No heat applied prior to forming
Instead of hot forging, casting powdered metal, machining, and stamping, the benefits above make cold forming the most cost effective manufacturing process available for long production runs.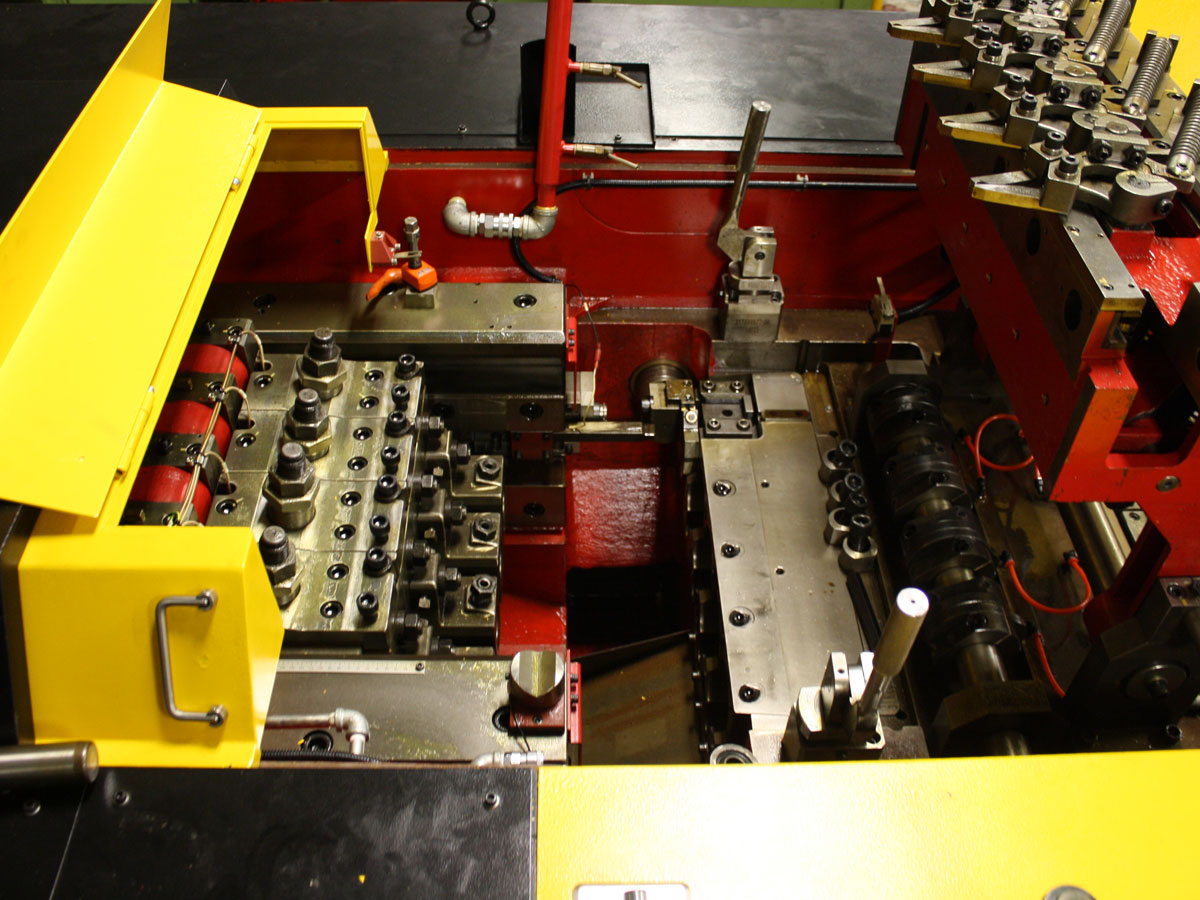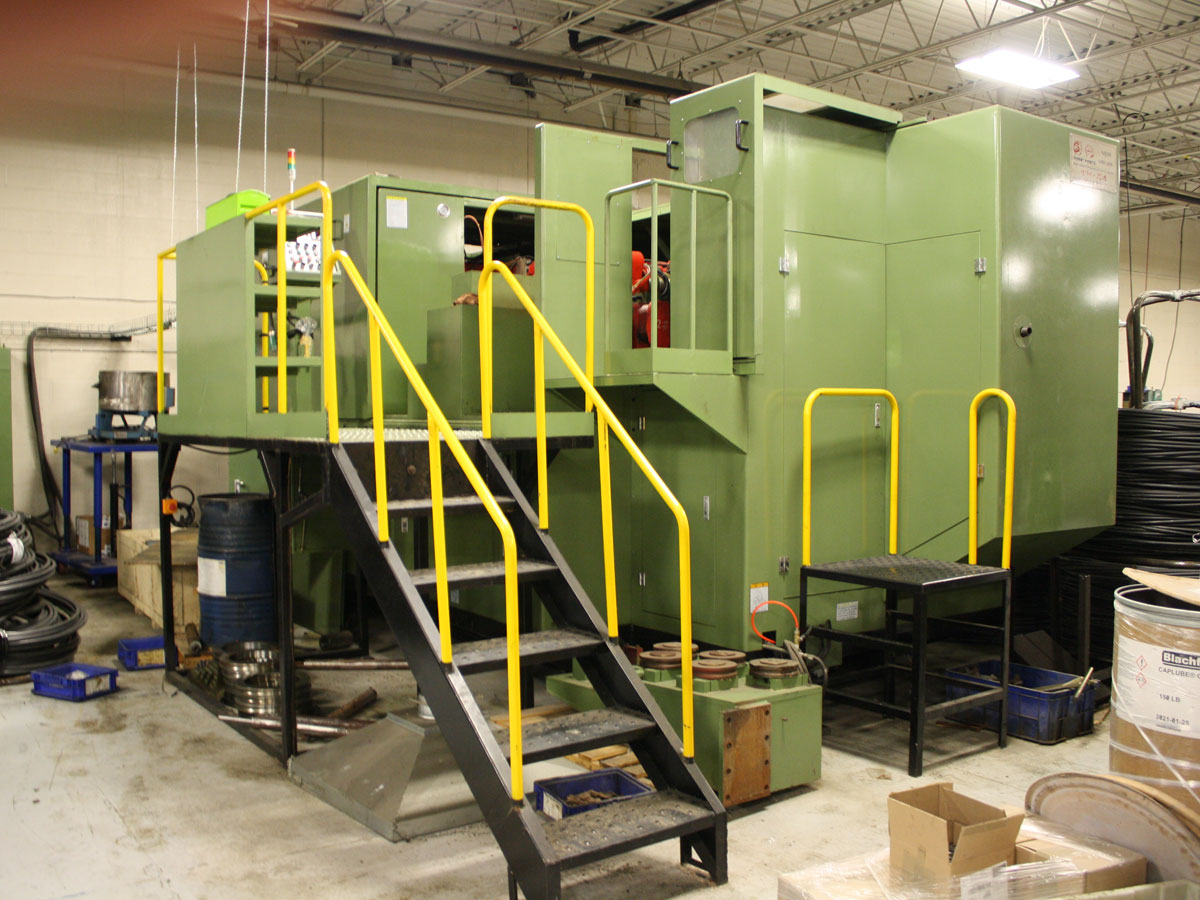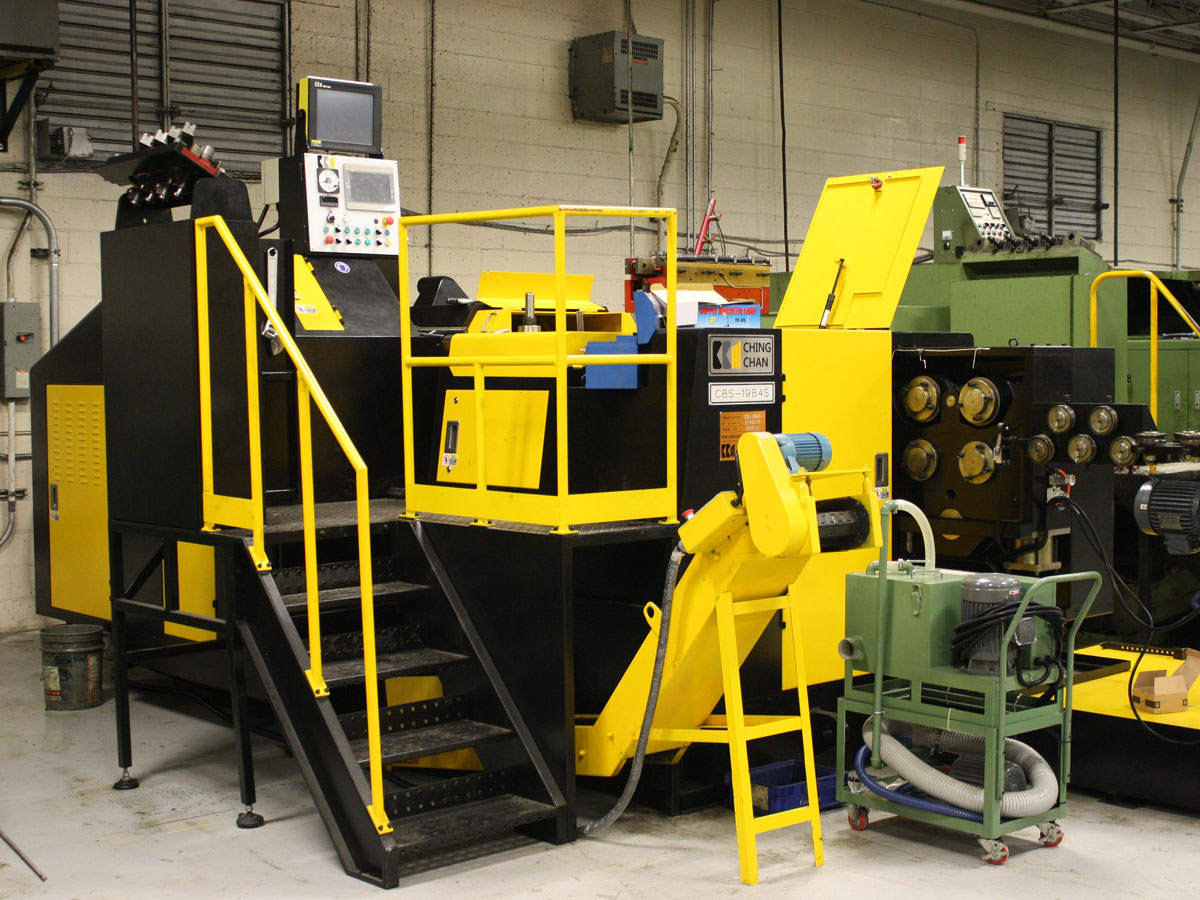 Capabilities
Our state of the art facility and equipment plays an important role the manufacturing process. We have the bandwidth to tackle your project and get it done right now site, reducing any downtime. Our multistage formers are listed below and are capable of producing the majority of highly complex parts, ranging in cutoff dia. of 0.200" to 1.125" with lengths of 0.200" to 8.000".
We own and operate a fully equipped tooling facility, a secondary operation facilities and 4 davenport screen machines for machined parts.
Manufactured products include:
Screws/bolts/hinge pins/rivets/dowels for various automotive application
Special type flange/collar, inside/outside hex, square profile bolts
Winged, geared(straight, tapered), satcheted, splined, single side/double side, holed(round, double d, hex, square) formed parts
Size range capabilities from diameters(0.125") to 1 ¼ and lengths from (0.250" to 8")
All required tooling is designed & fabricated in our plant. Many secondary operations are available.
We specialize in providing parts to the following industries:
Automotive industry
Engineering industry
Construction industry
New development industry
Mining industry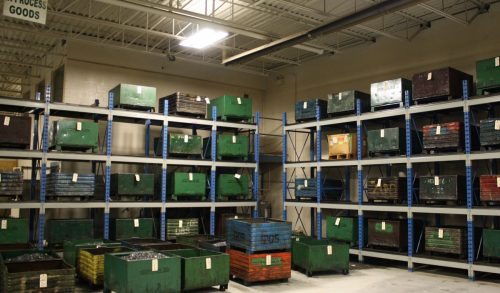 Quality
As a Tier 1, 2 and 3 supplier for the automotive sector, We are capable of delivering parts that meet stringent technical requirements. Our confidence in our product's ability to stand up to your requirements comes from our rigorous systematic production processes. Our maintenance of traceability, through various manufacturing operations, also enables us to track right back to original raw materials. We can assure customers that all of our products will meet your tolerance expectations. making Formedge the smart choice for cold formed and machined parts.
Our ISO 9001:2015 certification, by Bureau Veritas, allows us to get it right the first time. We eliminate mistakes that other companies encounter with the implementation of planned production processes. Mandatory usage of machine monitors in controlling the cold forming process, has dramatically improved reliability, safety and strength in all our parts. Get the advantage of working with a company that adheres to your standards and specifications.
Our equipment list:
Optical comparators (shadowgraph)
Gauging systems
Hardness, testing equipment
Other dimensional measuring instruments